Erasmus Plus program is an opportunity raised within the European Union to promote students and academic staff mobility, thus intensifying cooperation throughout the field of education at an european level. Studying abroad is such an experience of personal and professional enrichment that opens your mind to new ideas, new inspirations and new horizons, as well as being extremely important in improving language skills.
Accademia della Moda IUAD is part of the Erasmus plus program since 2014, in order to give students the opportunity to attend a period of study abroad at one of the partner universities and ear credits.
BANDO MOBILITA' PER STUDIO – Semestre Primaverile A.A. 2022.2023
Erasmus Office
Coordinator: Salvatore Bevilacqua
Where: Via Pica, 62
Email: [email protected]
Outgoing students
Before mobility
Complete the Application procedure at the receiving university and consult their study plan to choose which exams to take
Make sure you are up to date with taxes at the Accademia della Moda
Complete the Learning Agreement with the courses you would like to attend , with yours and your Coordinator's signature.
Complete the Mobility agreement where will be indicated the total amount of your scholarship.
Scholarship will cover any type of expenses that you will have to incur (travel, accommodation, book purchases, etc.) and will be paid to you like this: 70% one month before departure, balance at the come back.
During mobility
When you arrive search for the Erasmus Office and arrange for the Certificate of Attendance to be completed with the date on which you start your Erasmus
Send the Certificate of Attendance within 3 days of your arrival to your coordinator
It is possible to make changes to the Learning Agreement and send it back to your Coordinator with your signature and the coordinator of the receiving University
After mobility
Deliver the Certificate of Frequency in original to your coordinator
Deliver the original Transcript of Records to your coordinator
Complete the Participant Report (EU survey) and the final evaluation of the OLS that you will receive by email
After completing these three operations, you will be paid the balance of the scholarship
Incoming students
Application procedure
To send us your application you need to:
Please, consider the following deadlines:
– 1° semester: 15 May
Period: September à February
– 2° semester: 15 November
Period: March à July
In case your application has been accepted, we will email you a letter of acceptance and further information to continue with your mobility process.
INFORMATION TO FILL YOUR LEARNING AGREEMENT – BEFORE THE MOBILITY
Erasmus student can choose to attend every course from every degree (according availability).
Please, only notice that:
Fashion Design is the only course degree available also in English
Pattern Making or Fashion Design subjects: it's important for us to understand what kind of contents you faced during your studies, in order to place you in the correct class, so please inform us before choosing one of them or both.
We require at least a basic knowledge of Italian or English to attend our courses (a Skype call may be required)
Students could participate to our events, seminar or workshop if they prefer.
Information about Naples and Milan, accommodations
For more information on our cities, university life and the Erasmus student's free time, you can contact the Erasmus Student Network ESN Naples (stesso link cliccabile) association. They will provide you with all the support you need during your study stay.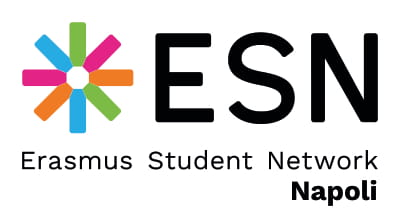 If you are looking for accommodation, we suggest you to consult the Housing Anywhere platform to find the solution that best suits your needs.
Staff Mobility
Outgoing staff
Write an email to [email protected]
Incoming staff
For every kind of inquiry about traineeship, teaching or job shadowing, please send an email to [email protected]
Storytelling – Erasmus experiences abroad
Margherita – Madrid Artediez
I believe that this  experience  it has been useful for me to grow and improve many of my character sides. Meeting new people with a different culture and thoughts, I think it has helped me, to expand my vision of life.
Before leaving, my only "concern" was my lack of knowledge of the language, which I easily learned  thanks to the fantastic people I met there, with whom I am still in touch today.
My advice is to start this path alone, taking the opportunity with a great desire to learn and live an experience just for yourself.
Enrica – Cardiff Metropolitan University
Erasmus experience has changed me a lot.
Living in contact with different cultures and lifestyles, meeting new people, experimenting with different teaching methods helped me develop a greater sense of adaptation.
It has been a growth factor both personal and professional that I recommend to anyone.
Mai – Cardiff Metropolitan University
Erasmus is the possibility to learn new things from a new point of view. You have the opportunity to see how they work abroad, to make new friends and improve your language skills.
It is an experience I will never forget, as it has enlarged my horizons bringing inspiration for a greater creativity that is fundamental in our sector "